Accurate 3D modelling
Creation of realistic environments
Animating
Rendering
Editing animation (incl. voice over, possible texts, and right free music)
HD Video Editing
Integration with IOS & Android mobile applications
Integration with existing teaching aids such as PowerPoint or Keynote
4K resolution imagery as standard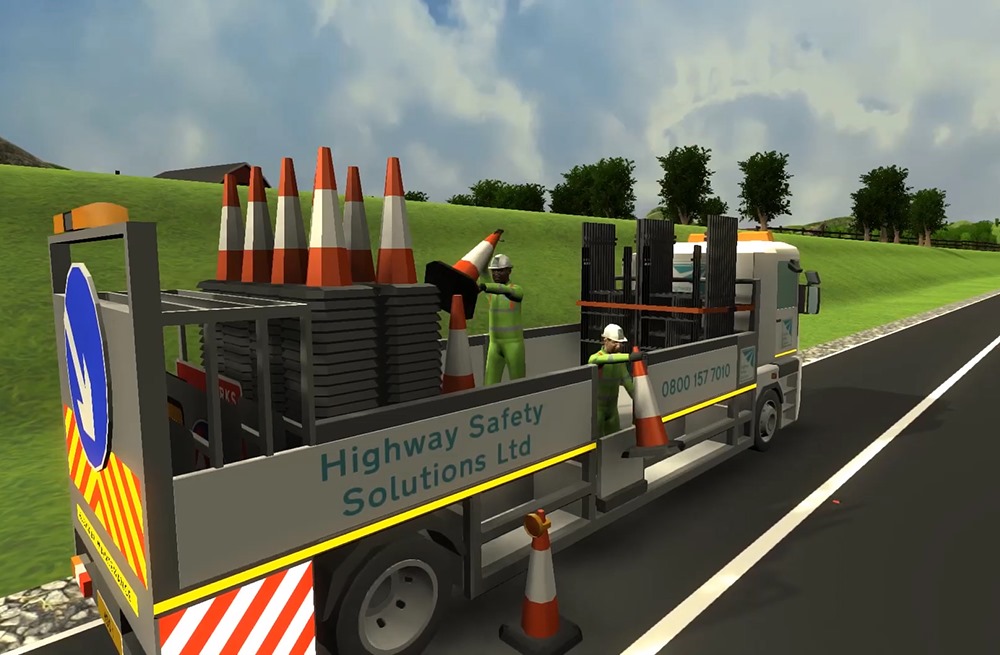 Our 3D animations can bring presentations and training sessions to life, aiding in the delivery of information accurately and efficiently from teacher to learner, or employer to employee, and achieving far greater knowledge retention than conventional classroom based training sessions.
Unlike real life video, which can be very expensive to edit or re-take when things aren't quite right, animations can be altered in any way required in a timely and cost effective manner. A simple change in legislation or safe working guidelines within your particular industry can render a whole video useless.
Animations usually come in a video format of your choosing, but we can also provide touch screen interactive animations of specific pieces of equipment or processes, ideally suited as a learning aid whilst teaching learners how to use items of machinery or plant.
Recent Projects
Mobile Lane Closure drive through
Commissioned by Colas this short explanation video is used to highlight the correct procedure for mobile lane closures.